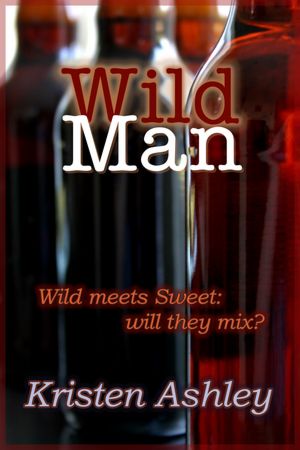 Title: Wild Man
Release Date: October 2011

While filling her display case in her bakery, the bell over the door
sounds and Tessa O'Hara looks up and sees the man of her dreams. Within
thirty seconds he asks her out for a beer. Thirty seconds later, she
says yes. But after four months of falling in love, she discovers he's
an undercover DEA Agent investigating the possibility she's involved in
her ex-husband's drug business

Obviously Tess decides this means it's over.

But DEA Agent Brock Lucas disagrees. A man on a mission who's really
committed to his job, he's spent years in the underbelly of Denver with
the dregs of society. And spending four months with Tess who's as sweet
as her cupcakes, he seriously enjoyed his job. But during Tess's
interrogation, Brock learns the devastating secret Tess is carrying and
he's determined to be the man who helps her heal as well as take her
back as she walks on the wild side.

As wild and sweet mix, they face challenge after challenge of family
struggling with history and terminal illness. Not to mention, Tess's
ex-husband, the drug lord and Brock's ex-wife, who has a very big
playbook are scheming to tear them apart.

But Brock Lucas has wild in him and once in his past on the trail of
vengeance he let that wild loose, making a mistake that he would have no
idea years later will put his sweet Tess in the position to pay his
penance.

(Goodreads)

Review:

I absolutely love Kristen Ashley and her men! We first met Brock in
Mystery Man. His deep undercover was blown by Hawk and the two have not
seen eye to eye ever since. Moving forward with his case, Brock Lucas,
Slim to his family and friends, goes undercover to assess his newest
lead's ex-wife. Tessa O'Hara left her marriage with the clothes on her
back. After tolerating years of abuse, Tess will not put up with any
more from anyone. Just as she was beginning to trust again, her new
lover becomes Brock Lucas, DEA agent.

Heart broken and devastated, Tess retreats into herself for months until
Slim cannot stand it anymore. Trying to give her space to find her way
back to him wasn't working, so Slim tells her how it's going to be.
Needless to say, this does not go over very well with Tess. The ensuing
chapters are hilarious and I loved seeing these two fight it out, make
it up and stir it up!

Slim's ex-wife is a piece of work like I have never read...seriously,
why do gorgeous tall hot chicks get the good guys first??? Thankfully,
Tess gets him for keeps, but not without a fight since her ex-husband's
associates want their piece of revenge. I was on the edge of my seat
cheering for Tess and Slim...and wanting to eat one of her cupcakes with
their HEA! Enjoy!