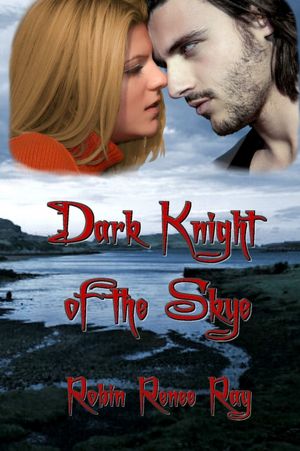 Title: Dark Knight of the Skye
Release Date: August 2011
Publisher:
Vamptasy Publishing
Genre: Paranormal Romance
Coming to the USA wasn't all it's cracked up to be. Danny Gilmore may have found the love of his life, but he also discovers himself locked in a coffin with a new set of fangs. D'nae Creel, his bubbly Texan sweetheart, travels to his homeland of Scotland to visit his grave only to learn that not only is it empty, but that her Danny walks as only the undead can. They are unknowingly intertwined in a two hundred year old vampire's quest for revenge, who will stop at nothing until a certain Gilmore pays for his forefather's crimes. D'nae's love for her Dark Knight cannot be swayed, but circumstances have her balancing on the edge of insanity. Detective Grady O'Brian works his way into her life, seeking the same thing as those who are creating a murderous trail to taunt Danny into making himself known. D'nae's life is twisted into a world of undeniable disbelief, one that could take her Dark Knight from her forever... not to mention everything else she could lose (Goodreads)
Review:
As a reviewer, I always try to find something positive to say about a story.
However,
Dark Knight of the Skye
has more negative than positive.
I found the plot interesting, yet the writing seemed more juvenile and the timeline was not plausible. To have the two main characters meet and fall in love within the first four pages was so far fetched I wanted to stop reading the story.
Danny's Scottish dialect was very hard to understand and made the story very difficult to follow. It is only towards the end of the story that I understood what he was saying. Even though the story had the best intentions to entertain, it falls short and many readers will not put the effort into finishing it.